Henry Schein, Inc. (Nasdaq: HSIC) eröffnete am 13. September die Nasdaq-Börse, um den 90. Jahrestag der Gründung des Unternehmens – damals als Ladenapotheke in Queens, New York, während der Großen Depression – festlich zu begehen.
"Heute freuen wir uns, den mutigen Schritt zu feiern, den Henry Schein 1932 unternahm, als er unser Unternehmen in einer Zeit großer wirtschaftlicher Turbulenzen gründete. Und wie könnte man das besser tun, als gemeinsam mit dem hervorragenden Team der Nasdaq die Eröffnungsglocke zu läuten", erklärte Stanley M. Bergman, Chairman of the Board und Chief Executive Officer bei Henry Schein. "Während wir unsere vergangenen Erfolge reflektieren, freuen wir uns über die Möglichkeiten, die wir haben und mit denen wir weiterhin dazu beitragen, die globale Gesundheitslandschaft zu verändern, und wir danken unseren Kunden, Lieferantenpartnern, Aktionären und Team Schein-Mitarbeitern dafür, dass sie Teil unserer Reise sind. Unsere besten Jahre liegen noch vor uns."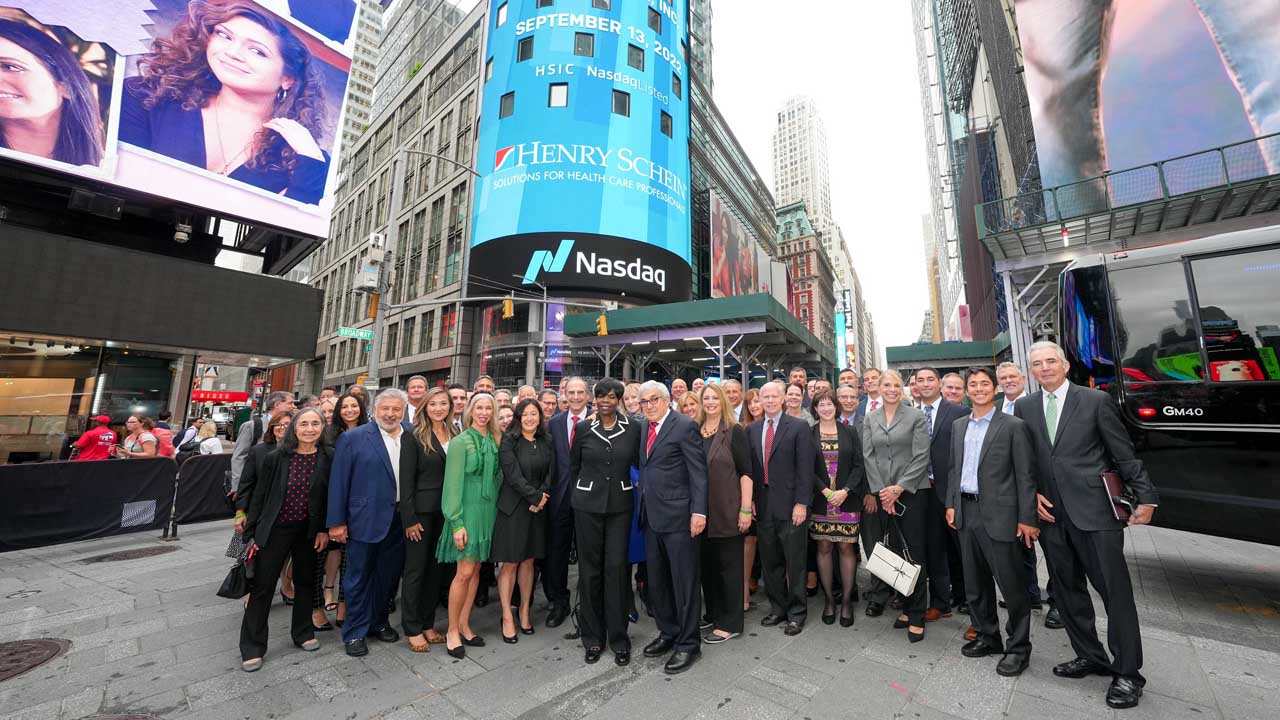 Ab 9:00 Uhr EST war das Team Schein auf dem Nasdaq-Turm am Times Square zu sehen.
Nasdaq, Inc.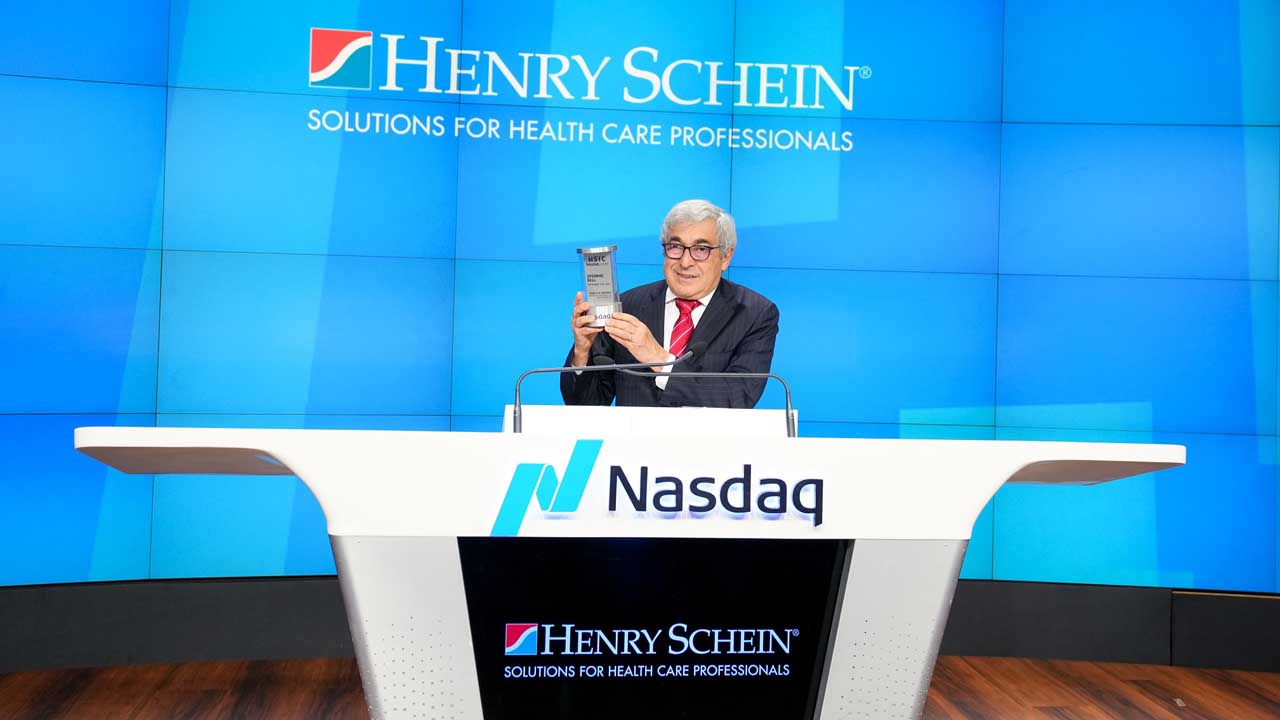 Stanley Bergman, CEO von Henry Schein, bei der Zeremonie in der Nasdaq Börse.
Nasdaq, Inc.
Seit der Gründung des Unternehmens hat sich Henry Schein, Inc. zu einem der weltweit führenden Anbieter von Gesundheitslösungen für eine Million Kunden entwickelt. Henry Schein ist seit 2004 Mitglied der Fortune 500 und seit 2015 Mitglied des Aktienindex S&P 500. Mit mehr als 22.000 Team-Schein-Mitarbeitern sowie Niederlassungen und Tochtergesellschaften in 32 Ländern und Regionen baut Team Schein seine globale Präsenz und sein Geschäftsangebot kontinuierlich weiter aus, das 300 richtungsweisende Lösungen umfasst, die dazu beitragen, den betrieblichen Erfolg und die klinischen Ergebnisse von Gesundheitsexperten zu verbessern.
Henry Schein wurde 21 Jahre in Folge in die Liste der "World's Most Admired Companies" des Magazins "Fortune" aufgenommen, und 11 Jahre in Folge wurde das Unternehmen vom Ethisphere Institute zu einem der "World's Most Ethical Companies" ausgezeichnet. Auch in diesem Jahr erhielt Henry Schein zum siebten Mal in Folge eine Spitzenbewertung im 2022 Corporate Equality Index der Human Rights Campaign Foundation.
Die Eröffnungszeremonie am 13. September wurde live übertragen, beginnend mit Team Schein, das ab 9:00 Uhr EST auf dem Nasdaq-Turm am Times Square zu sehen war.
Reference:
Zahnmedizin
Zahntechnik
Praxisführung
Praxis
Wirtschaft