Im Juni 2019 erwartet die kieferorthopädische Welt ein besonderes Highlight: Die European Begg Society of Orthodontics lädt zum EBSO-Congress auf deutschem Boden. Zeitgleich feiert das renommierte Benefit-Anwendertreffen Zehnjähriges. Und dies zum selben Zeitpunkt, am selben Ort: Vom 14. - 15. Juni 2019 heißt es in Bonn "Begg meets Benefit". Damit bietet sich die einmalige Gelegenheit, die Verschmelzung zweier hochkarätiger Veranstaltungen zu einem einzigartigen Event in der Kieferorthopädie zu erleben.
Runder Geburtstag von Benefit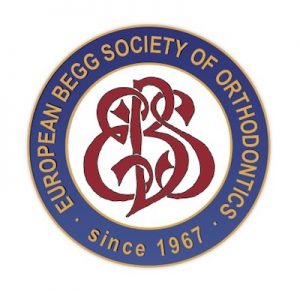 Eigentlich wäre schon allein die Tatsache, dass die European Begg Society of Orthodontics (kurz: EBSO) mit ihrem alle zwei Jahre stattfindenden Kongress nach Deutschland kommt, eine kleine Sensation. Anlässlich des runden "Geburtstags" des Benefit-Anwendertreffens, das ebenfalls alljährlich hunderte von Kolleginnen und Kollegen anzieht, entschlossen sich EBSO-Tagungspräsident Dr. Björn Ludwig und Prof. Dr. Benedict Wilmes, der Tagungspräsident des Benefit-Anwendertreffens jedoch, ein besonderes Highlight zu kreieren. Und da beide nicht nur sehr gute Kieferorthopäden, sondern auch Freunde sind, wurde aus der Idee einer gemeinsamen Veranstaltung ganz schnell Realität. Das Resultat: Begg meets Benefit, Tradition trifft auf Innovation.
Bonn als Schauplatz der modernen Verankerung
Als Tagungsort haben sich die Veranstalter die ehemalige Bundeshauptstadt Bonn ausgesucht. Vom 14. bis zum 15. Juni 2019 wird das Kameha Hotel am Rhein Treffpunkt der internationalen KFO-Szene. Schon jetzt stellt Tagungspräsident Ludwig wissenschaftlichen Input der Extraklasse in Aussicht: "Das Who is Who der modernen Verankerung kommt nach Bonn." Und damit übertreibt er keineswegs: International renommierte Referenten wie Prof. Dr. Jay Bowman (USA), Dr. Ravi Nanda (USA) oder Dr. Renzo de Gabriele (Italien) haben ihr Kommen zugesagt.
Neue digitale Möglichkeiten im Fokus
Im Fokus der Veranstaltung werden speziell die neuen digitalen Möglichkeiten stehen. Per CAD-CAM hergestellte Insertions-Schablonen sowie 3-D-gedruckte Geräte revolutionieren die Kieferorthopädie. "Begg meets Benefit" will genau diese Schnittstellen bedienen. Hierzu haben EBSO-Tagungspräsident Ludwig und Professor Wilmes, Tagungspräsident des Benefit Anwendertreffens, ein Programm auf die Beine gestellt, das sicherlich seinesgleichen sucht – und das kein ambitionierter Kollege verpassen sollte.
Weitere Informationen zu Programm und Veranstaltung sowie die Möglichkeit zur Online- Anmeldung unter www.begg-meets-benefit.com.
Titelbild: Bonn ist 2019 Tagungsort eines ganz besonderen kieferorthopädischen Fortbildungsevents. (Foto: Travelview/Shutterstock.com)
Reference: Begg meets Benefit
Kieferorthopädie
Kieferorthopädie
Fortbildung aktuell